Walker's Tea Retailers
Look for Walker's Tea Concentrate at these fine retailers!
Please click each state for a list of that state's retailers.
If you would like your local grocery or gift store to carry Walker's Tea Concentrate please Click Here!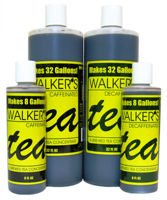 Walkers Tea is available in Caffeinated and Decaffeinated concentrates and in 32oz. or 8oz. bottles.
Buy a WEB SPECIAL and SAVE with FREE SHIPPING!